Gvo Academy
Time For You To Become An Internet Rock Star!
GVO Academy was created for you! To be successful in anything, you must learn from successful people! Successful people are always learning and will pay thousands of dollars on a monthly basis when it comes to their personal development. Now you can master internet marketing from the bottom-line basics to the latest advanced secrets. GVO Academy and its incredible team of instructors will coach you right at your computer through live workshops, streaming videos, and Q&A sessions. At GVO Academy, this training is FREE with your GVO Hosting Account.
Meet Your GVO Academy Expert Instructors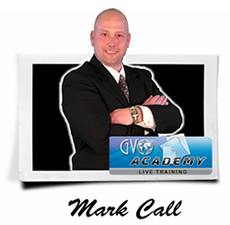 Mark Call
Mark Call has been in the Network Marketing Arena for over 20 years and has attained the TOP Level in several companies. Mark smashed into the Internet Marketing scene about 11 years ago and launched several cutting edge websites in various niches. He is now a full time Internet Marketing Coach, Author and highly sought after Motivational Speaker. He lives in the State of Maine with his beautiful wife, Dina and their 4 children where he owns several "brick and mortar" businesses which include a Grocery Store and Two Real Estate Companies, just to name a few. Mark became an on-line business consultant and has been instrumental in some of the biggest launches on-line to date and is a known as the "Go To Guy" by shaping how we use webcasting & webinars in our business by passing that success on to others! He recently authored "The Book on Webcasting" and is a No. 1 "Best Selling" Co-Author of "The Art & Science of Success". You can learn more about Mark at his blog located here
https://MarkCall.com/blog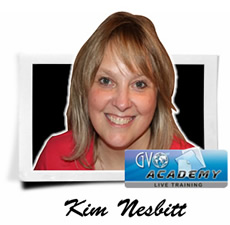 Kim Nesbitt
Kim Nesbitt is an expert in leveraging Social Media to connect with your customers and prospects. She is the relationship-building queen and the go-to resource for teaching everyday marketers how to earn trust in the marketplace. Let Kim help you grow your network so you can generate hordes of leads for yourself and your clients.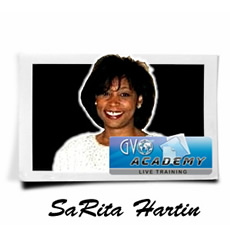 SaRita Hartin
SaRita Hartin is a self-confessed techie maniac who will help you put the tools and mechanics in place to maximize your overall Social Media strategy. SaRita will simplify complex technical concepts so you can gain exposure for your business all over the web. Join us each week for actionable step-by-step guidance to help you market your products and services using the power of Social Media. If you're an entrepreneur, small-business owner or marketer, we'll help you navigate your way through the Social Media maze and keep you informed about the latest tools and trends.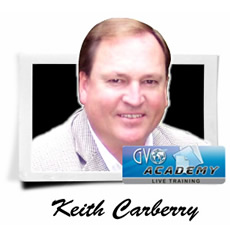 Keith Carberry
My career in Marketing started in 1985 when I worked for the Boston Red Sox. Due to injuries (LOL) my career there was short. I quickly fell in love with the financial industry and marketed Stocks, Bonds and Mutual funds for over 12 years. I built a successful company but do to some unforeseen circumstances I had to sell my business and move on! After taking a year off to hang with my kids, I jumped into marketing the always volatile "real estate" industry. Internet marketing, network marketing and helping others achieve their goal is in my blood! Recently, Internet marketing and network marketing have collided. KABOOM! And GVO/GVOC is at the top of this phenom. I Look forward to working with you in the GVO Academy!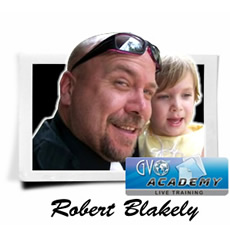 Robert Blakely
Robert Blakely was born the day before man set foot on the moon and knew at an early age helping people was something that came very natural. As a coach/mentor he will work with you step by step until your dreams of shooting for the Moon have been reached! With over 20+ years of experience in the "Sales World" Robert is ready to teach you "Sales Psycology" and watch you grow as a person in both your personal and business world. Robert welcomes you to the GVO Academy!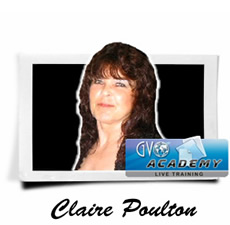 Claire Poulton
Most recently, Claire has taken her Skills as a Web Designer, Graphic Designer, Video Creator, and Word Press Publisher/Designer into the field of creating Custom Iframe Fan Pages. From 2005 – 2009 Claire taught HTML and CSS as well as CPanel, Autoresponders, FTP, and other Hosting Tools for Kiosk.ws, the forerunner of goGVO Hosting. As one of the founding Members of GVO Conference (when it was Hot Conference), she maintains her own conference rooms, plus those for clients. Presently teaching E-Responder, List Building, Lead Capture Pages, Claire also helps goGVO Hosting and GVO Conference members understand the basics of HTML at GVO Academy. Claire says, "I'm very happy to be back with GVO Academy, doing what I love most, teaching others all that I have learned these past 9 years on the Internet".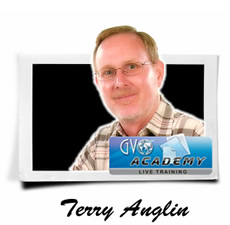 Terry Anglin
I am 53 years young with a passion to help people. My lovely wife, Trish, and I have been married 10 years. I was born in Amarillo, Texas and still currently reside in Texas. I love teaching people WordPress and the power of blogging. The live classes that I teach in the GVO academy room have been taking the novice and more advanced online business owners to new and exciting levels of success. My lovely wife, Trish and I are very blessed in our life and are very excited to watch as others learn and succeed in full filling their future goals through the power of the Internet.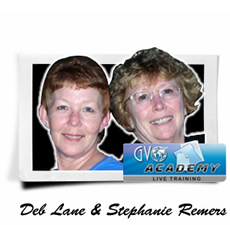 Deb Lane & Stephanie Remers
Deb Lane & Stephanie Remers have been friends and business partners for over 12 years and are proof that partnerships can be created and flourish through the internet. Since joining GVO when it launched in 2009, they not only recognized the value of the tools GVO provides, they realized that GVO wasn't just about affiliate marketing, and have become a product of the product. In their Academy classes, they teach you how GVO's tools can be your foundation for developing your own hosting & marketing services business.